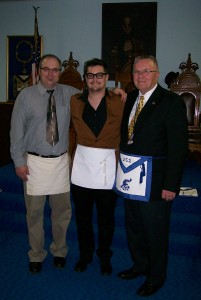 We've had a Busy Month this March.
Congratulations to Derek Hageness for being Raised to the Sublime Degree of Master Mason, March 12th 2012.
What a Great Night, Every seat in the Lodge was filled. Derek is Son of  Past Master Jon Hageness, and Grand Son to PM Ill. Gary Hageness 33rd SR.
What a Great Pleasure, and Touching event that none of us will ever forget.
Also, we welcome our newest Brother Duane Sokolosky, who was initiated as an Entered Apprentice last night Mar 26th, at our Lodge in Mondovi, Wisconsin.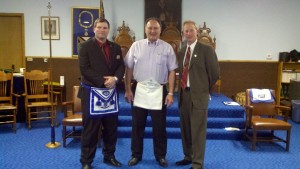 Thanks to all who came out, and thanks to WM John Accola for the Wonderful Meal.
It was a great evening of Fellowship and Ritual.