BUFFALO RIVER LODGE NO. 252 F & AM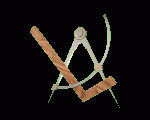 From the Office of the Secretary/Treasurer
Larry Drangstveit
W26277 Drangstveit Lane
Eleva WI 54738
All Brothers and Wives, Widows and Friends of Lodge 252
Buffalo River Lodge will be having a 50 Year Award Banquet in combination with recognition of all Past Masters and 25 Year Members on March 28, 2011.
Our 50 Year Honorees are as follows: .
Duaine Semingson
Gerald Forsythe
Marvin Koser
Gordon Hintermeyer
Our 25 Year Members
Michael Peterson
Eric Johnson
John Kappen
All Past Masters from all merged Lodges are also invited to attend.
All Widows are invited to attend and the Lodge will pick up the cost of the Widows meal..
The Event will be held at Family Farms Banquet Hall in Eleva, WI just north of Highway 10 on Highway 93.
Hours of the Event will be 5:30 PM social hour with Wine or Beer served at the cash bar, with dinner to follow.
The Dinner includes stuffed chicken breasts, roast beef, mashed potatoes and gravy, green beans,
salad greens with dressing, rolls, coffee and milk.
The cost of the meal will be $14.00 with tax and tip included.
Please send your Reservations to Larry Drangstveit lodge secretary along with your meal payment. Remember March 21st. is the deadline.