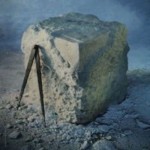 It was our regular Meeting night , plus we did the Initiation /EA degree for Brother Derek Hageness.
All Mason's were Welcome. There was one  guest from Winona Lodge #18 : Their newest EA and a very good personal friend of mine, Brother Clint More. Also, Sitting in as SW for the Degree was the SW from Wheeler Lodge #351. I personally Enjoy his EA Work in Section 2. I think it's obvious he also enjoys it too.
Bro. Jim Jolly Did his usual UnMatchable Slide Show Section 3.
MySelf, I was Fortunately enough to Do the Charge for Derek, It was a great pleasure to take part in this third Generation Addition
It was good to see the usual faces, and a few we don't get to see so often. There were refreshments and food available at 6:30 and then opening the lodge was at 7:30 for regular business, then on to the EA.
WM Jon Hageness (Derek's Father) Took the roll of SD so that he might guide  his son Derek  through the Initiation. Gary Hageness (GrandFather of Derek) took the roll of Senior Sterwart to Aid in the Preparation of his Grandson for the Initiation.
What a Wonderful Evening, Three Generations taking part in and as the Newest Brethren. It happens a lot in FreeMasonry, but how often do you get to see it?
I look forward to working with Bro. Derek in his studies, and be present through his continuation in his degree.
Unfortunately, I did not bring my camera, and the Lodge's Camera ha dead Batteries.